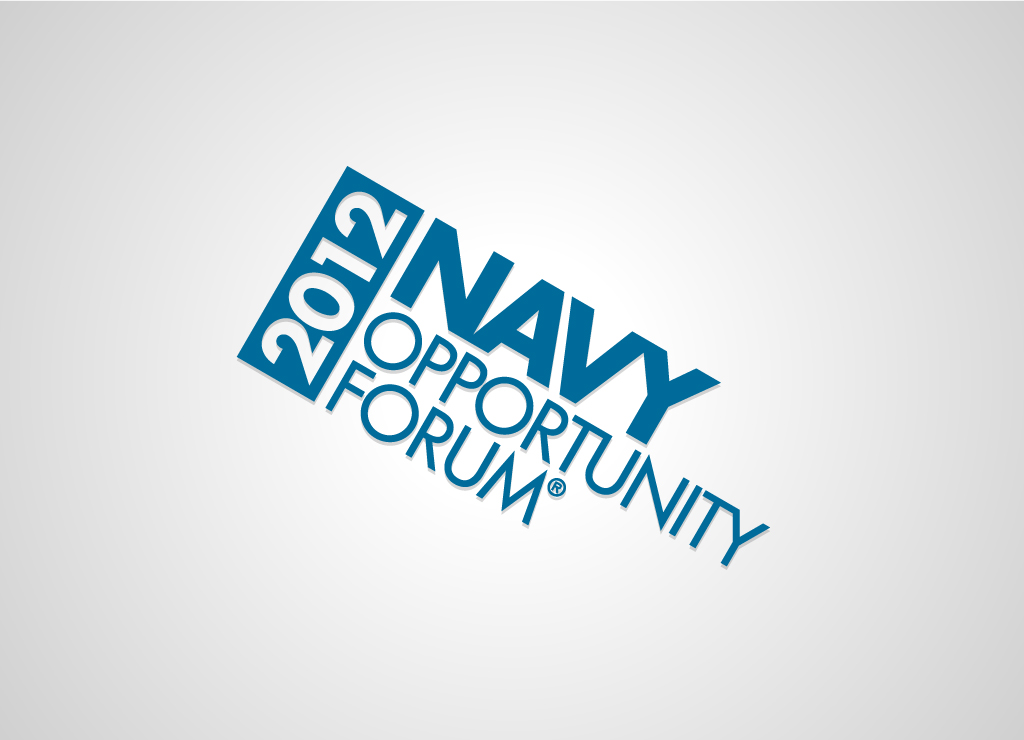 Navy Opportunity Forum 2012
Branding – making something recognizable, and associating it with a product, a company, or even an event, can help you leverage your marketing dollars.
In this system, the elements of branding included the logo for the event, the colors [orange and blue], and even the angles. These elements were applied over a period of several months to a set of promotional materials that included business cards, posters, postcards, tickets, and event materials.
Winner of 2012 Davey Award for Integrated Campaign – Promotional/Branding [Silver]